This NIH SBIR proposal template is guaranteed to save you hours of research. Get started now with 6-figure funding for your business.
It can be hard to know exactly how to structure a proposal, especially if you haven't submitted one before but this approach is guaranteed to give you a head start to securing real money for your business.
Access This Template For Free!
Templates like this are not easily shared, especially not for free. We're providing it here because we want more great businesses to spend time getting funded and not writing and editing proposals.
How Much Grant Money Is Awarded?
The baseline grant amounts are as follows:
In 2023 NIH SBIR Phase I awards can receive up to $295,924
In 2023 NIH SBIR Phase II awards can receive up to $1,972,828
BUT… (and this is important)
For specific topics, NIH may exceed these total award amounts. This essentially means that if a program director at NIH is interested enough in your topic they can grant way more than the baseline award guidances suggest.
This is how I was able to secure up to $750,000 in Phase I grant funding.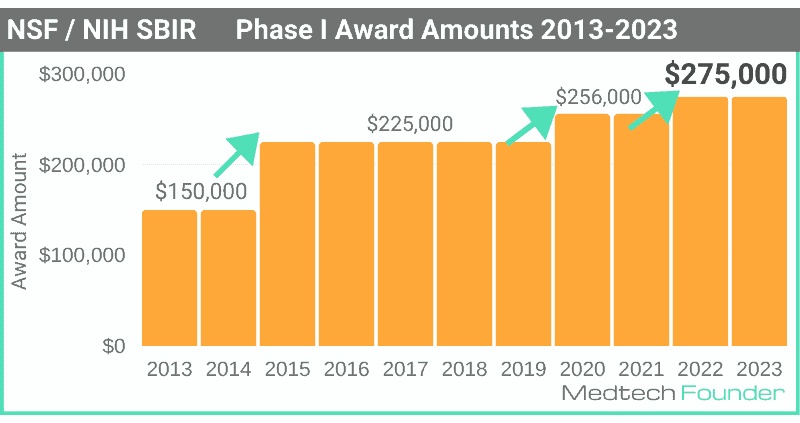 The SBIR program is constantly being updated so keep an eye on the most recent published guidelines (NIH SBIR Solicitation 2023).